A kitchen is a long-term investment, so once you have chosen the one you want, the last thing you need is to increase your stress levels by selecting the wrong company to install it. We aim to help you to avoid that stress by dealing with every aspect of your kitchen installation, ensuring that you can relax while the work is being carried out by experienced, qualified professionals.
The first step with kitchen installation is to plan the new layout. A member of our team will visit your home and to take the measurements and discuss with you how you want the new kitchen to look. We will consider extras such as power points – will those you have be sufficient or will more need to be installed? – and we can deal with moving any services such as water pipes if needed. We will arrange for your kitchen installation to be carried out at a time that suits you and will make sure that the timeframe for the works to be completed fits with your schedule.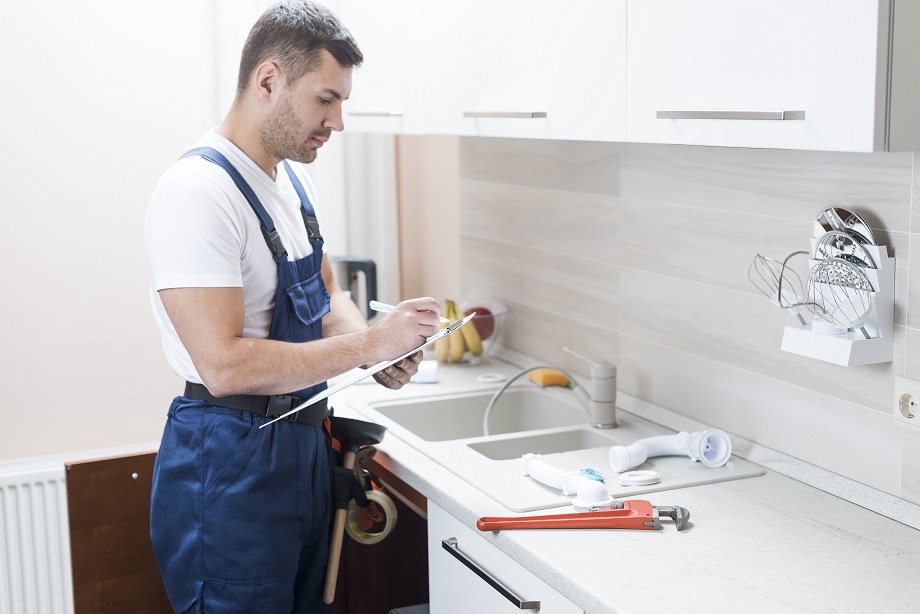 Talk to our installers about the type of kitchen units and work surfaces that you would like. Perhaps you would prefer real wood units? Or maybe granite work surfaces? Then you need to consider the type of sink unit that you would like. Butler's sinks (or Belfast sinks) are popular in country-style kitchens, while others are opting for a stainless steel sink unit. And you should never forget your accessories – even simple things like taps, sink plugs and door handles can help to give your new kitchen that polished look.
Call Dan Mayne Plumbing to discuss your kitchen installation project – 07540 093061
The time it takes to complete your kitchen installation will depend upon a number of factors. Additional electrical work or plumbing work to move pipes can add time to the project but that is taken into consideration when planning the schedule of works, as is the removal of the existing kitchen. This is usually relatively easy to do but does add on more time to the process. An experienced and qualified team of kitchen fitters understands all the different factors that will affect the installation of a kitchen and will take all of this into consideration when helping you to design your new kitchen space.
You should also make sure you speak to our team about any special requirements that you may have. Remember that kitchens are no longer the 'one size fits all' feature that they used to be. Need lower work surfaces? Lower wall cupboards? Easy to reach switches? Built in appliances or free-standing appliances? Our team can help to plan the design of your kitchen to take into account any mobility issues or other health problems so you can get the most out of it every day.
And anyone who is worried about the amount of dust created when a new kitchen is installed doesn't have to worry any longer – our team will always clean up after themselves. Why not call us today to find out more about our kitchen installation services?