The installation and maintenance of a central heating system is always a worry for the homeowner, which is why having a reputable firm of plumbers on hand to deal with any issues is a good idea. From installations to breakdowns, our team can help with any aspect of central heating care and maintenance.
In a home that doesn't have central heating already in place, the installation of a heating system is very important. This will usually mean installing a combi boiler and putting radiators in each room. This is not a small job and in most cases will involve taking up floorboards to lay pipes for the radiators so will involve some disruption to daily life if you are already living in the property. However, our team will work with you to ensure that disruption is kept to a minimum and will see that the work is completed as quickly as possible.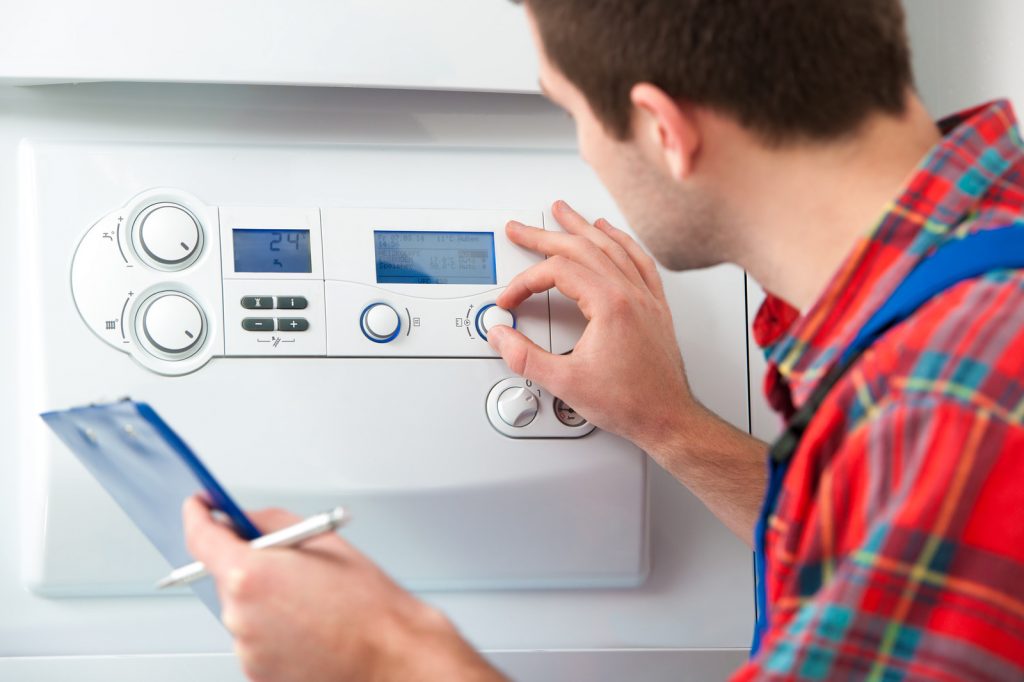 Regular Powerflushing Helps Maintain Central Heating
Once the system is in place you need to consider maintenance and one option is powerflushing. This has become a very popular way of cleaning out a central heating system and it works by pushing water at high speeds through the pipes to shift out any dirt and debris, helping to remove any build-up of limescale and sludge. This has the benefit of helping the central heating system to work more efficiently and will help to reduce heating costs in the long term. Our team will check the system first to make sure that there are no corroded pipes that could be a problem during the process and can carry out the powerflushing process in just a few hours, so it won't take long for your central heating to be fully functional once again.
Professional plumbers to carry out central heating maintenance – call 07540 093061
If your home is equipped with a hot water cylinder then it is recommended that you have it serviced once a year to ensure that it is working to maximum efficiency. They are designed to last for 20 years or more if properly maintained so the cost of annual servicing is money well-spent. If you need to have a new hot water cylinder installed our team will ensure that it is installed within the manufacturers guidelines and that all relevant safety checks are completed before the system is used.
Our team are also on hand to deal with any breakdown issues that you may have with your central heating system. This includes leaks and loss of power. If you have an emergency with your heating, speak to a member of our team who can arrange for a plumber to attend as soon as possible.
Keep Your Hot Water Hot and Your House Warm – 07540 093061
So, no matter what type of heating and hot water system that you have, our team of friendly, qualified professionals will make sure that it is installed to the highest standards and can help to keep it running smoothly for as long as you need. Speak to us today to find out more about how we can help you and you can look forward to a warm and cosy home when you need it most.